What's in Our Food
Can the food in your child's lunchbox affect their behaviour and health?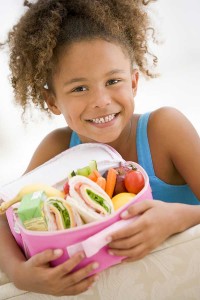 A UK Government-funded study confirms what many parents have long suspected – some of the chemicals put into everyday foods and drinks can cause temper tantrums, sleep disturbance and disruptive behavior.
How much do you really know about what's actually in the foods you eat?
Louise D'Allura delivers a range of fun and informative seminars to demystify what's in our food and shine the spotlight on popular food choices to reveal some alarming surprises in everyday 'healthy' food choices.  In the seminar you'll learn:
Which food additives are linked to health, learning and behaviour problems (including asthma and hyperactivity).
How easy it is to shop smarter and still stay sane.
How to read and interpret food labels so you know which additives are worth avoiding and everyone receives a handy Additives to Avoid card to make shopping simple!
Click here to contact Louise D'Allura to organise an inhouse talk for your preschool, childcare centre, school, playgroup, school tuckshop; or mother's group today, or check out our program of Upcoming Events.
Upcoming Workshops
Click here for details on our program of seminars and workshops