Workshops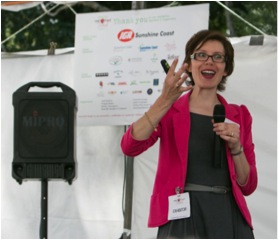 Want to bring some fun and learning to Demystifying What's in Our Food or Meal Planning for your workplace/ corporation or as part of your orientation days/ information sessions at preschool, childcare, school, playgroup,  or mother's group?
If you're looking for an engaging presenter contact me!  I'm a Qualified Home Economist, Accredited Expert Professional Organiser and Queensland's Additive Alert Community Talks Presenter.  I can deliver an in house talk for your organisation, or you can come along to one of my Upcoming Events.
Contact me on 0408 723 559 to discuss your session and requirements.
Speaker Showreel 2017

Upcoming Workshops
Click here for details on our program of seminars and workshops
How much do you really know about what's actually in the foods you eat?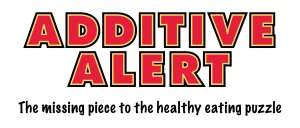 A UK Government-funded study confirms what many parents have long suspected – some of the chemicals put into everyday foods and drinks can cause temper tantrums, sleep disturbance and disruptive behaviour. In the What's in Our Food/ Food for a Happy and Calm Household/ Food for a Happy and Calm Workplace seminars you'll learn:
Which food additives are linked to health, learning and behaviour problems (including asthma and hyperactivity).
How to read and interpret food labels so you know which additives are worth avoiding and everyone receives a handy Additive Alert Additives to Avoid card to make shopping simple!
The 'What's in Our Food' Series of workshops are perfect for information nights at preschools, childcare centres, schools, playgroups, and school tuckshops; mothers groups, pregnant women and women contemplating pregnancy.  As the approved presenter of Australian Best Seller by Julie Eady Additive Alert – Your Guide to Safer Shopping our workshops help you to choose the best food for you and kids so you can have a happy and calm life!
Meal Planning Workshop: Meal Planning For Busy Families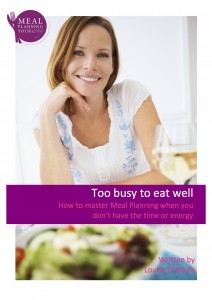 I love educating on the benefits of eating real, natural foods, how to meal plan and approach creating 'weekly menu plans' for healthy eating in a completely different way.
If you don't like cooking I can teach you about the foods you're giving your family and show you short cuts so you don't have to cook every night of the week!
This is a great lunch time learning session or follow up to the Food Additive talks.
What previous attendees have have to say:
The information Louise shared has helped my family more than words can say. Both my children are less moody and ask for healthier food, as they too notice the difference in themselves.  What makes Louise stand out from other's in her field, is that she has a real passion to help others, which shows in her delightful, warm, and positive personality. I would not hesitate to work with Louise again and I would recommend and promote her presentations to all members of our community.  Lisa Crump, 2012 President, Strathpine C & K Community Kindergarten and mother
This talk was both informative and very well presented.  Louise was able to captivate us all with her lively, informative and down to earth approach to what would normally be a scientific and "information overload" topic.  All parents who attended agreed that Louise's information was beneficial to them and their families.  Parents even made comment weeks later about the significant behavioural changes in their children after making adjustments with their family's diets. We often recommend Louise's talks to all parents and have the book Additive Alert in our Parent Library which is a regular read to new parents.  We all have her handy Additives to Avoid card in our wallets to arm us with knowledge in the supermarket!  Strathpine Community Kindergarten
Hi Louise I just wanted to drop you a line to thank you so very very much for your talk on Wednesday night. You are the best presenter I have ever had the pleasure of encountering….. Anyway I know it is onwards and upwards from here for my beautiful family and I hope my little boy (in particular) will have less emotional/mood fluctuations. With deep respect and gratitude, Nicole (via email)
Louise is an engaging presenter who is passionate about helping people. The session was both practical and entertaining and Louise provided lots of opportunities for interaction and learning. I have received many positive comments from attendees about the valuable information they received and how it will improve the quality of foods they provide to their families. Thank you so much for delivering your workshop at our school. Carol Taylor, Holy Spirit School, New Farm
Louise is clearly a passionate and experienced professional who is committed to scientific understanding. This session really opens your eyes to becoming a conscious consumer and how you do have a choice! The practical skills and insights that you get from Louise and other attendees made it a very valuable evening. This session and the Additive Alert book will make a big impact on my health, the health of my family, and the children in our care. – Melissa Bergh, Lead Coordinator – C&K Northside Family Day Care Scheme, Brisbane