Start Here
Welcome!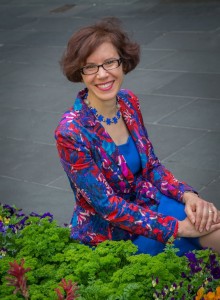 Thank you so much for stopping by, I'm Louise D'Allura and I am so delighted that you're here!
 If you're too busy to eat well – you're in the right place! I blog, deliver events, write guides, and offer one on one support to help awesome women just like you get organised with food so you can feel healthy, lose weight, stop eating crap that you feel guilty about, avoid additives, make better choices or find more time to make food from scratch!
I teach you how to meal plan in line with your MEAL PLANNING PERSONALITY ®- so you STOP beating yourself up – we will find the time in your busy life to make healthy eating a priority! I also don't care WHAT eating protocol you're following – I only care about getting you organised with the systems you need to make eating YOUR WAY easier!!!!!
SEE LINKS for TIPS and how you can work with me from anywhere in the world.  It's so great to have you here!

If you're not sure where to begin – here are the places to start:
Sign up for our newsletter!  You'll get your free copy of Solving the What's for Dinner Challenge mini ebook – Click here
Take the QUIZ to discover your Meal Planning Personality ®
http://www.mealplanningyourway.com/meal-planner/meal-planning-personality/  (PS My Meal Planning Personality ® is an INTUITIVE! Who are you?)
Get along to one of our upcoming workshops – Click here
Work out which area you want to learn more about or get help in.  You'll see tips, guides, events and services you can access:
Meal Planning:  If you're too busy to eat well, get your kitchen chaos and meal planning dramas sorted with our unique Meal Planning Personality Profiles ®.
Food Additives: Learn more about what's really in the food we eat.
Kitchen and Pantry Clutter: If you're constantly asking "Where The Fandango is the Lid?" it's time to tame the dysfunctional kitchen and pantry!