Meal Planning for Low Additive Eating
Want to be guided through the jungle that is food additives?
Want to feel a bit more organised with meal planning?
Need to get the family on board?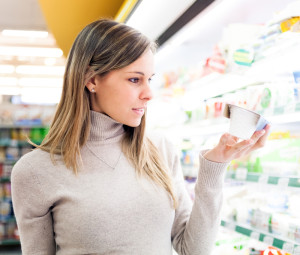 "Meal Planning for Low Additive Eating" is a program delivered all online. 
This self paced program is perfect for anyone who has sneaking suspicions about food additives being a culprit in health and learning issues.  Chances are you're not sure where or how to begin and you're looking for a starting point.
This program shows you how to get organised for your low additive eating journey and provides the resources to work out which additives to avoid and convince the REST of the family to get on board (see feedback below!!!!)
Here's what we cover:
The key facts about how our food has change
Which additives are linked to learning, health and behaviour problems
Identifying which additives you might like to avoid in the first instance
How to evaluate what you're currently eating
Finding product swaps
Getting organised – Where to start when you don't know where
The 6 proven steps to Organise Your Kitchen
The fundamentals of Organising Your Pantry
Meal planning strategies to use that will help you cook less but eat better.
What's included in the program?

Electronic copy of our Ebook – Too Busy to Eat Well  (RRP $9.80)

A video recording of  "The Dirty Dozen Food Additives to Avoid."  In this 90 minute presentation as the Authorised Additive Alert Presenter  I outline the key facts about how our food has changed and which additives to avoid.  (Accessed online only) (RRP $16).  Even if you just watch the talk you will be able to make significant changes – see feedback below!!
4 weeks of E-classes with videos and downloadable PDF documents sent to your inbox each week.  Your classes cover the following:
E-class

One

 focuses on getting crystal clear on where to start.  It is designed to help you focus on and prioritise which additives you might like to avoid in the first instance.
E-class

Two

 teaches you how I approach looking at products.  My goal is to get you savvy to what's in breakfast, lunch and dinner foods.
E-class

Three

 is all about getting your Kitchen and Pantry organised so you can cook in it! It's a big one so don't worry if you complete it over two weeks.
E-class

Four

 focuses on meal planning strategies to get you cooking from scratch.  Easy recipes, strategies and menu ideas. We'll be revisiting Creative Cooking so you can cook less but eat better.  Yes it sounds crazy I know!
Each week you'll get the relevant templates and planners you need to help you on your way with getting organised and meal planning.
How much does the program cost?
This program should retail at OVER $127, BUT it doesn't.  
Why?   I want to get this information out to as many people as possible – how to meal plan, how to get organised and how to navigate the world of food additives.  This program is super duper affordable with a huge amount of valuable content.   Even if you just watch the talk you will be able to make significant changes – see feedback below!!  It is only a tiny price because I want every one to be able to access it.
So how much is it?  This program costs only $19.95.
Yep all this for under $20!  AND you'll have access to the E-class materials forever! Yes – crazy I know!
| | | |
| --- | --- | --- |
| $19.95 | | |
Who is this program for?
Busy families
Anyone who has sneaking suspicions about food additives being a culprit in health and learning issues.
Busy mums who are not sure where or how to begin and looking for a starting point.
Anyone who has been on the food additives journey for a while and want some strategies to get meal planning on track.
You might also be cooking a lot from scratch but need strategies to be better organised in the kitchen.
When does the program start?
RIGHT NOW – it starts as soon as you click the BUY NOW button.
You'll be sent emails within a few hours that include all the links you need to follow to get your Orientation Week Activity – which is the Food Additives session.  Even if you just watch the talk, you will be able to make significant changes – see feedback below!!  
The E-classes are then sent to you every week for five weeks from the day you sign up.
Who runs the program and can I get help if I get stuck?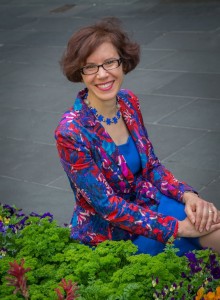 You bet you can get help!  I'm Louise D'Allura (that's me in the picture!) and I run the program.  I've been a Qualified Home Economist for over 17 years, Accredited Expert Professional Organiser and the East Coast Additive Alert Community Talks Presenter.  As a Home Economist I'm all about translating scientific information into everyday plain English.
I've designed this program to be a super duper affordable, self-paced learning process.  But of course I'm here if you get stuck!  You just choose a range of ADD ON's that suit you:
Reading material:
Additive Alert: Your Guide to Safer Shopping

This is essential reading, but I've not included it in the program as many people already have it after attending a talk.  If you don't have a copy – please grab one NOW by clicking here.
At any point you need personalised support you can add it on:
one-on-one support (90 minutes) or
a one-on-one supermarket tour (90 minutes).
 How long do I need to set aside to work on this program?
Presentation – is 90 minutes.
E-class One where you prioritise which additives you might like to avoid in the first instance will take you 1 hour.
E-class Two where you evaluate your products will take you at least 2 hours over the week.  You can do it in pockets of time though!
E-class Three is all about getting your Kitchen and Pantry organised so allow 3 hours to do your pantry and 6 for your kitchen.  I suggest tips to help you do your kitchen a bit at a time, though I recommend you do your pantry in one hit!  Don't worry if you complete it over two weeks.
E-class Four sees us doing some meal planning – mapping out easy strategies and menu ideas so allow at least 2 hours over the week.
Are you sure this program is only $19.95?
Yep all this for under $20!  I know this program should retail at over $127!  The fact is it doesn't because I KNOW you need this information for your health and your family's health: how to meal plan, how to get organised and how to navigate the world of food additives.   
I wanted to make it an EASY DECISION so you can invest in your health and that of your family.
| | | |
| --- | --- | --- |
| $19.95 | | |
Feedback from Fabulous Women making the change:
Paula:
"Well in the chaos that is life I am only just now getting to sit down and digest all of your E classes. They are great. Since seeing you talk about food additives months ago me and now my kids use your additive purse card like madmen.!!!!  My kids think it is fun to look for the numbers and take great delight in telling me if it has a bad number and whether we should buy it or not. I have downloaded your swaps document and imagine that I will be using this regularly. We have been making small but steady gains over the last few months and hopefully with these new strategies we can continue to do so.
Your knowledge about food and its contents is inspiring. Thank you for your E classes but mostly thank you for your talk months ago – it has certainly changed the way I choose what goes in my kids mouths !! I am also surprised that my kids (9 and 5) have taken a keen interest in what goes into processed food and doing their "number hunt".  Many thanks again"
Amanda:
"I have made quite a few changes to my son's diet.  After two days I noticed a difference!!!  I can't wait to see what he is like after a month!  Thank you so much for your help and talking to us for so long.  You're truly doing an amazing job!"
Toni: 
"I am totally inspired Louise as is my whole family!!  It is so wonderful that they are all on board this journey with me and even my 8 and 4 year old boys ask if certain foods are good for them – love it!!!
I must say that the "bad" additives are in the food that I least expected and I can't believe that they can be found in a certain branded product, but not another brand of the same product (which is great because at least we are able to still eat & drink a lot of things that we like – I just now need to read the labels!!)
I am compiling a list of the food / drinks that are "good", so that will make my shopping easier (as at the moment it really is taking a long time – but well and truly worth it!!)  I am totally avoiding 160B, as well as 319 and 320 – there are many others as well, but these are the 3 on my radar!!  I now only buy plain flavoured chips and the boys still get little treats.
The lunch boxes have changed considerably, however the boys haven't complained at all.  I think my 8 year old is fully aware at just how this new diet is helping him and he feels so much better for it!!  Thanks again Louise and I look forward to continuing this amazing journey!! xx"
Lisa:
"The information Louise shared has helped my family more than words can say. We have moved from a house of frustration and yelling, to a more calm, happy and healthy Environment. My son no longer has tantrums that last for half an hour and his attention span and listening has increased since following Louise's advice on our daily foods and life choices. Both my children are less moody and ask for healthier food, as they too notice the difference in themselves."
Carol:
"Around the time of the talk, I was handed forms to put my son in special support over his disruptive behaviour. There are certain triggers that I know would send him into a tantrum and get him so mad that he will trash his and his sisters room. I use to be so scared about his reactions that I would cringe inside and wait for the bomb to explode over a simple 'no'. On the last day of school last term, the teacher suggested handing them in but I told her I was trying something new.
Following your advice, I have done my best to cut most of the additives out of his food and I keep sugar to a minimum. He is a changed boy. The holidays were wonderful. I wasn't scared to take him out in public, so we went out a lot more than we usually do. On return to the school, I was told he was improving greatly.
I asked him if he feels any different and he said he feels better and can think easier. He is also making good food choices himself too.
At after school care he gets offered tacos or mac and cheese (he Event Partners loves mac and cheese!) but refuses and takes a piece of fruit instead. Sometimes I'll offer a 100% juice drink and he'll say no, I'll just have water. Sometimes one of his sister offers him something and he'll ask, in all seriousness, if it has 160b in it.
I also should have mentioned that my Aunt has been having trouble with her 12 year old – arguing and yelling at her constantly. Refusing to do anything she asks. She had a look through the book Additive Alert and stopped him eating his favourite meat pies and has been keeping an eye on the rest of his food. He's settled right down and she said it's amazing the difference it makes. We've also passed on information to another lady who is having the same trouble… with twin boys. (One boy is enough for me!!) So I am hoping I can tear up those forms in a week or two. I want to thank you so much for your help. You have made an enormous difference to our lives. PS his sisters say thank you too."
Danielle:
"I came along to your food additive alert chat at our early learning centre a couple of weeks ago and found it so interesting and learned so much. I brought the book when I was there and have been reading it when I do get a few quiet moments.
My daughter is almost two and her behaviour of late has been out of control. All of my inlaws have their theories about her behaviour saying that it's terrible two's or coping with a new sibling and that her food isn't the cause. So when I heard about the talk I wanted to come along to see for myself.
I have had a change in the foods that I have been giving her. Checking what I am purchasing at the shops and making foods myself where I can.
I wanted to let you know personally that her behaviour since changing just some of her foods has changed dramatically! She is a completely different child. She is content, polite, happy and everything I knew was hiding in there somewhere. Even able to sit quietly during meals or tv time (while I get the housework done).  She has even starting eating more which was becoming a struggle as well.
I cannot believe the change in just changing a few things. I know that your well aware of what taking out food additives can do to peoples behaviour but I just wanted to let you know about my little progress."
Sign up today and start your journey to a Happier and Calmer Household!
| | | |
| --- | --- | --- |
| $19.95 | | |
Purchase Terms and Use
Once you purchase this product, you'll be taken to page to enter your details so you can start receiving emails.  You'll also receive links to digital files which are available in PDF format. To open the PDF you will need Adobe Reader (free & safe!).  The documents are formatted to A4, but you can easily adjust the size when you go print the file using your printer settings.
No refunds are available on this course as it is largely a collection of digital products. If you have any issues with accessing the files, contact Meal Planning Your Way for alternative links to access the file.
This product is for personal use only, not to be shared or reproduced and is copyright to The D'Allura Group Pty Ltd trading as Meal Planning Your Way. All rights reserved.   All requests for permission to use materials should be submitted to Email: louise@MealPlanningYourWay.com
You may only access and use the content for personal interest and general information purposes. If you wish to use the Content in connection with health decisions, you should seek the advice of an independent, qualified health professional in relation to your individual requirements.