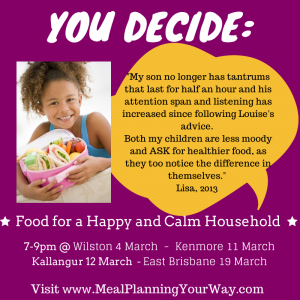 If you've been to one of my Additive Alert food additive talks (click here to see dates) you know I LOVE the science – ESPECIALLY when it involves human experimentation!!!
Now this is an old article – but it shows what happens to identical twins when one is put on an additive-free diet, while the other isn't.  The changes were dramatic – even to their mum!
"Overall I can't believe the changes that Michael has shown in his behaviour and as a result the knock-on effect that it's had with the rest of us as well.  I would certainly recommend this additive-free diet. I would say to other parents to just give it a try."
In 2003 these five year old brothers were given different diets to test whether additives that were routinely added to popular children's foods caused temper tantrums and hyperactivity, and they also did some tests to measure concentration and IQ (developed by researcher and child psychologist from Southampton University, Prof Jim Stevenson).
The results are fascinating!  Before the experiment the brothers had identical scores.  After the experiment – just a fortnight later – the brother on the additive-free diet outperformed his brother by 15 per cent, and he became calmer, chattier and more assertive than his brother.
Plus the article also talks about the change that happened at the school too where additives were removed from diets and parents monitored their behaviour.  After two weeks, 57 per cent of parents reported an improvement in their child's behaviour and 56 per cent recorded better sleep patterns and co-operation.
So achievable with a few changes!!
Click here to read more: http://www.telegraph.co.uk/news/uknews/1428657/Twin-outshines-brother-on-additive-free-diet.html
Don't forget to check out our UPCOMING EVENTS page for details on our Additive Alert Community Talks.  Click here