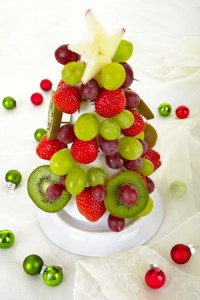 Are you like me and slowly getting around to the food side of things for your Christmas Menu Planning?
Well I thought I'd share some tips to help you get organised for your Christmas Food Events! 
Here are some tips to think about.  Be sure to work out when and who can get involved in these tasks because clearly there is more than YOU coming to Christmas!!!
Declutter your fridge, pantry and freezer.

Yes!! Do this sooner rather than when you've bought the food two days before Christmas and you have no room to store the food anywhere!!!!
To help – download the Solving the What's for Dinner Challenge Guide (click here)

Work out who's coming?

Do they have any food issues/ allergies/ intolerances?
See our article here for more advice.

Be sure to let them know everyone know now that you'll be confirming some tasks they need to do on/ before the day to help out!

What sort of menu will work for that number of people?
What appliances does your chosen menu need?
Will you do all the cooking or be getting others to bring items?

E.g. could family with food intolerance/ allergy make items too to help out?
Check this info on food additives to avoid

 Work out where you'll be serving food and eating?

Will you have a buffet table? Do you need to organise tables, chairs etc

Work out what areas you need to  tidy and organise the area where you want to serve and set up Christmas festivities.

Grab a garbage bag and toss the rubbish.
If they are other people's items that you see – get them involved – they get a bucket and need to collect their items and take to their rooms.  If not tell them they are going into the garbage!
Clear flat surfaces as best you can and keep a roster of who is keeping the living room clear

Make a list of all the ingredients you need for you chosen menu – divide up into Fresh/ Frozen/ Pantry.

Start buying the Frozen and Pantry items asap/ while on special.

Work out if you have enough plates, cutlery and glasses and table cloths/ if you'll buy them?
Create a list of what you can make ahead, freeze or refrigerate.  

Doing something the week before  or day before will help reduce the CRAZY!

Create a list of what you need to do on the day while you've got a quiet minute to think.  Remember reduce the CRAZY!

Eg Get bowls/ platters out and put them to the side – make it even easier and write the name of the dish you want to put in it on a piece of paper.

On the day – you've done your planning – just use your list to keep you on track!
Now, I would love to hear from you! In the comments below, tell me what are your best tips for getting your Christmas menu organised?  I would love hear it!
If you've found this article of interest, please share it with your friends!  I really do appreciate you taking the time to read and share 😉