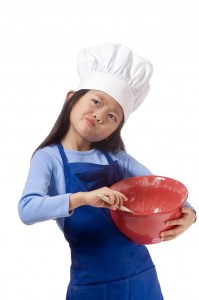 I wanted to write this post to help family and friends that are hosting a Christmas event where you've got a family member with an allergy or intolerance.  Australia has one of the highest allergy prevalence rates in the world, with one in ten having an immune system reaction to a food.  Food intolerance is even more common.  Surveys indicate that up to 25 percent of the population believe they have some sort of food intolerance.  Currently there is no cure for food allergies and the only way to manage a food allergy or intolerance is avoidance.
My nephew has a nut allergy – and even after 7 years I am still learning – but at least I am upfront with my sister and she helps me learn more each and every time I host an event.  I thought I'd share some things that I've found helpful when preparing for christmas and family get togethers.  My goal is always to help my sister, brother-in-law and nephew have a day where they aren't on edge constantly.
If you've got friends or family members have Allergies or Intolerances there are some simple questions to ask to help them enjoy the day too (without constantly being on high alert):
Ask if they have a list of safe products they can share with you
Ask if they want to make some items
Talk to them about what you're thinking of having and if there are hidden allergens you've not noticed?
Ask about how to manage cross contamination with cooking equipment  (e.g. use foil on bake ware, or can they bring a saucepan)
As them if there are foods they'd prefer not be out at the party?
What are basic no brainers that we are likely to forget.  Because we will and do!
Spending a little time to involve them in the Christmas menu planning and preparations means everyone can relax a little too.
Now, I would love to hear from you! In the comments below, tell me what strategies you use to help family members PREPARE BETTER?
If you've found this article of interest, please share it with your friends!  I really do appreciate you taking the time to read and share 😉