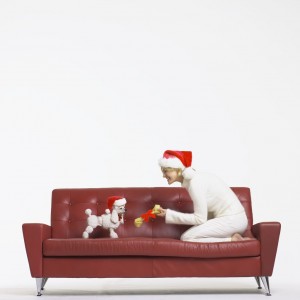 Christmas can be a tough at the best of times when everyone IS behaving – let alone when you have to manage the CRAZY!  In this post I wanted to share some resources and tips so if you are buying some items so you'll get an idea of the food additives to avoid.
If you want to read more about the research on how food can affect hyperactivity, irritability, restlessness, inattention and quality of sleep in children, click here.
Start by looking to avoid these additives
Click here to read this list from Additive Alert.  It includes SOME of the worst additives that most people want to avoid as they are linked to adverse health problems.  If you have asthma or specific health concerns, or if you have young children there are other additives you might need to avoid!
Click here to get a copy of Additive Alert – it makes an AWESOME Christmas Pressie!!!
Don't forget to look in the back of Additive Alert: Your Guide to Safer Shopping as you will be able to decide what your biggest issues are and use those tables in Appendix 1 to work out which additives you need to avoid for specific health/ behaviour issues.
Party Foods
If you are having nibblies look at the ingredients list so you can avoid or lessen big melt downs and out of control behaviour!
If you're going to someone's house, offer to bring a few different foods in obviously brightly coloured bowls so your kids can recognise them too.
Tell the kids there are some special foods that they can eat and show them the bowls that it will be in.  The kids will be hyped up anyhow but at least you won't be fuelling the melt down!
Snacks
Always start by choosing the packet that is the 'plain version' so you have less additives to look at! Watch out for things that have flavours and colours.
Plain potato chips (sea salt) (vs others including salt and vinegar  – as most have flavour enhancers or MSG!)
Make your own chips from mountain bread (check pita bread and wraps as many have 282 – which often sends kids off)
Make your own dips to reduce the amount of preservatives and serve with fresh vegetables and fruit.
Drinks
avoid soft drinks with colours (linked to hyperactivity) and juices with preservative 211 (linked to hyperactivity in a UK funded study)
Choose: Water, Soda Water, Juice 100% with no preservatives, or soft drinks like Appletiser apparently has no preservatives!
Main Meal Ingredients
When choosing hams, hunt down a butcher that offers preservative free naturally smoked ham.
Check out our other Christmas posts for ideas!
Desserts
Make custard – Many custards have colours that are linked to hyperactivity (102, 110), contain 160b (annatto) or contain vegetable gums linked to gut issues (407/ 407a).
Parents and teachers report 160b can make kids more difficult to deal with – Sue Dengate describes it as 'Oppositional Defiance Disorder' where they constantly say no and are very difficult to deal with.
Look at what icecream/ iceblocks you buy – or make from scratch so you know what's in it!
Now, I would love to hear from you! In the comments below, tell me what your favourite low additive recipes and tips are – be sure to share a link to the recipe.  I would love to feature it in an upcoming collection!
If you've found this article of interest, please share it with your friends!  I really do appreciate you taking the time to read and share 😉