Do you need to relax? Are your stress levels too high? Would you like more calm in your life? Does your immune system need a boost? Do you struggle to get the evening meal on the table every night? Have you lost interest in food preparation? Do you know what is in your pantry and use it?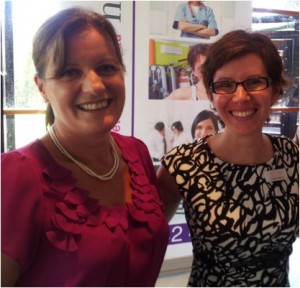 I'm super excited to let you know during September and October I will be running an online seminar (webinar) and a LIVE workshop in Brisbane with my friend and colleague Kirsty O'Callaghan from Unity Qld.
Our session – Relax? Who's got time to relax; let alone eat well? has been designed specifically to help us all pick up simple and effective techniques to cut our stress levels and transform our health, pantry and energy!
So often we hear health advice but don't act on it.  We know there are lots of things we need to do – but we get stuck in the implementation.  Where do you start?  If you've been to one of my food additive talks you know we talk a lot about just starting with 1-2 actions!
If you need to take some time out to make you and your family's health a priority – commit to getting yourself along to one of our events – no matter where you are in the world!  You'll thank yourself!!!
WEBINAR
Date – 18 September 2013
Time – Wednesday 7.00pm – 8.00pm (Brisbane Australia time)
Location – Online!
Cost $21   Tickets – CLICK HERE
LIVE EVENT
Date – 19 October 2013
Time – Saturday 10.00am – 11.30am
Location – Caboolture Hub – 4 Hasking Street, Caboolture
Cost – $22.00 per person   Tickets – CLICK HERE
If you have any questions – just let me know – drop me a line!