I'm so looking forward to speaking at this event on Saturday 18 May 2013 at 1.30-4.30pm at Springwood Community Hall (Queensland).
Crescents of Brisbane have organised the most amazing Ladies information session – the WHOLE EVENT  is focused on HEALTHY LIVING!  Now as one of the speakers, I may be a little biased but I'm VERY excited by this program – it's focused on practical ways to avoid unnecessary additives and chemicals in day to day life!
Great isn't it!  Tickets are limited, so for full details click this link: Ladies Talk Poster Saturday 18 May 2013 so you can download the flyer.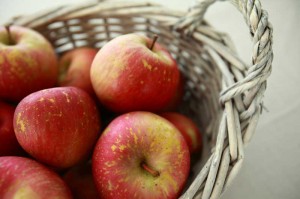 I'll be covering what you need to know about food additives.  I'll be sharing which are linked to health, learning and behaviour problems, and how to how to spot those supermarket brand 'free from' products that can still cause reactions from the types of 'natural' additives being used.
Now I am really excited that Author and Model Carolyn Donovan will be joining me to reveal gorgeously 'green' solutions for everyday life and how to start living a green lifestyle straight away. Carolyn will be sharing a host of eco-friendly tips, practical advice, including:
What's really in the beauty products that we use ?
The magical beauty secrets hiding in our pantry (SO looking forward to hearing this!!)
Ways to 'upcycle' fashion and so much more ….!
It's going to be a great event – so if you want to join us – you MUST book!!!!  Grab the flyer by clicking this link: Ladies Talk Poster Saturday 18 May 2013 to download the flyer for all the details.  I hope to see you there!