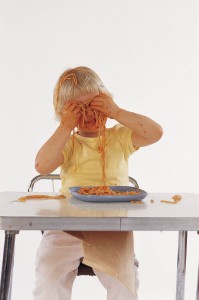 This bolognese sauce recipe is for making a massive batch for me to FREEZE!!  I haven't specified the amount of salt/ pepper/ chilli to add so you add what you like.  You might even like to add some soy sauce/ tamari for an extra kick.
This is one of the things you will always find in my freezer.  It is is a great dinner when you are too tired to cook – just take it out of the freezer and reheat.  PLUS it forms the base of other dishes including lasagne, pizza, burritos or tacos (just add kidney beans and ground cumin and coriander).

Bolognese Sauce
Author:
www.MealPlanningYourWay.com
Prep time:
Cook time:
Total time:
Ingredients
OLIVE OIL
ONIONS 2, chopped
MINCE 2kg (Lamb/ Beef/ Pork & Veal)
TOMATO PASTE 250 - 300g (or 1 cup)
GARLIC 6 cloves, chopped
BASIL 1 bunch, chopped
LARGE FIELD/ PORTABELLO MUSHROOMS 5 sliced
CARROT 3, grated
CELERY 3 stick, chopped
ZUCCHINI 3, grated
CAPSICUM, 1 diced
3 x 700g Jars PASSATA (Bottled tomato puree) or 6 x TOMATOES 440g can
SEASONINGS: SALT, PEPPER, DRIED CHILLI
Serve with: Pasta
Instructions
I tend to chop all the vegetables in a food processor to make it quicker and easier!
Add OIL and ONION to a saucepan and gently fry until golden.
Add MINCE and brown.
Then add GARLIC, TOMATO PASTE and BASIL and stir well.
Add MUSHROOMS and allow to coat in the oil, then add CARROT, CELERY, ZUCCHINI, CAPSICUM, PASSATA/ CANNED TOMATOES, and all the SEASONINGS
Allow to simmer for 1-2 hours.
Enjoy!