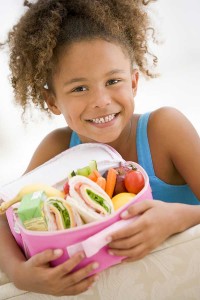 Are the chemicals in everyday 'healthy' foods causing temper tantrums, sleep disturbance and disruptive behaviour in your children?
If you're not sure of the answer to this question join me for a fun and informative two hour seminar as I shine the spotlight on popular food choices to reveal some alarming surprises in everyday 'healthy' food choices.
I am really excited as this is the FIRST TIME I have delivered workshops in Toowoomba, but am already  overwhelmed by the support of local businesses getting behind the message – particularly Edwina Kent and the Wray Organic Toowoomba team and the wonderful Carolyn Brown from Time Made.  These are amazing businesses who are determined to get this important information out to the community!
I love delivering these workshops because mums, dads, grandparents and childcare/ primary school teachers appreciate learning about what's really in our food and how it can really impact our children's health and learning!!  I love it when mums and dads decide they need to take back control because there are some questionable things going on in our food supply that they just had no idea about.
As Queensland's Additive Alert Community Talks presenter this session is based on the book Additive Alert, so if you come along to our Toowoomba session on Food Additives you'll learn:
which food additives are linked to health, learning and behaviour problems (including asthma and hyperactivity);
How to read and interpret food labels so you know which additives are worth avoiding;
How easy it is to shop smarter and still stay sane!
I like to keep the evening FUN as well as INFORMATIVE!  It is a serious subject but I love to keep everyone having fun and awake!  Plus there will be Lucky Door Prizes and a handy Additives to Avoid wallet card to make shopping simple.  I'll have copies of  Additive Alert: Your Guide to Safer Shopping available on the night too ($20).
Here is the link to download the event flyer: Food for a Calm Household Toowoomba 27 Feb 2013
Be sure to share it with friends and family to help get the word out there!
Tickets are $20 each (for the two hour seminar) or if you take advantage of the ONLINE SPECIAL, you can get 3 tickets for $49.50 (gotta love a BARGAIN!).
Of course bookings are essential!!  Click on the BIG Tardis-Blue BUTTON TO BOOK!

I really hope to see you there – and be sure to share the post to let your friends know about the event!!!!!