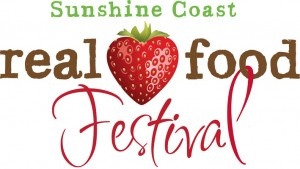 I'm so looking forward to speaking at the Real Food Festival on Saturday 8 September and sharing advice and tips on Understanding Food Additives.
I'll be on at 12:30 and my presentation will look at how food has changed dramatically over the years and the sky rocketing use of food additives.  I'll be highlighting a few of the food additives that are worth avoiding if you want a happy and calm household.
I'm also thrilled to join the panel discussion at 2.30pm on Saturday to talk about 'what is the right diet for me?'  with Nutrition Guru Cyndi O'Meara, Gluten Free and Grain Free Cook book Author Tania Hubbard and Lucy Walter from Kind Living Café.
This year the Festival is on the 8th and 9th of September at the Maleny Showgrounds and is a celebration of all wonderful foodie things from the Sunny Coast.  There will be cooking demonstrations, kids activities, farm animals, talks and live local music to boot!
We'll be there on both days and you can get copies of Additive Alert: Your Guide to Safer Shopping during  the festival and chat to us about how to Get Organised for Low Additive Eating.
Entry to the Real Food Festival is $12 for a one-day adult pass or $20 for both days. Children under 16 are free.
CLICK HERE to visit the Real Food Festival website.