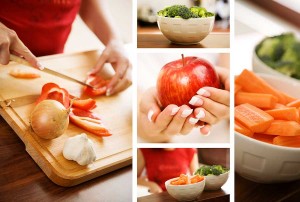 Are you buying takeaways because you don't want to cook every night of the week?
Do you buy a lot of items from the supermarket on the spur of the moment, hoping you'll get around to using it – but never do? Is your pantry chaotic because you haven't found the time, motivation or COURAGE to open those doors? Is your kitchen used for everything BUT cooking?
On Saturday 18th August we will reveal how to solve the what's for dinner challenge in this fun 2 hour workshop!
You'll discover
how easy it is to get healthy, have more energy and feel great by getting back to basics!
how to give your kitchen a healthy makeover
simplify dinner time, save dollars and all that mental energy tied up with Solving the What's for Dinner Challenge!
Date 
Saturday 18 August 2012
Time
10am – 12pm
Location
Caboolture Hub, Learning & Business Centre, Level 1, 4 Hasking Street, Caboolture Qld 4510
Cost
$30.00 per person.
Visit the Moreton Bay Regional Council Website to book:  CLICK HERE
Need more info?
Contact Caboolture Hub's wonderful Venue Manager Bronwyn Dickinson on Ph: (07) 5433 3700